What is SSL? 
SSL stands for Secure Sockets Layer, a global standard security technology that enables encrypted communication between a web browser and a web server. It is utilized by millions1 of online businesses and individuals to decrease the risk of sensitive information (e.g., credit card numbers, usernames, passwords, emails, etc.) from being stolen or tampered with by hackers and identity thieves. In essence, SSL allows for a private "conversation" just between the two intended parties. To create this secure connection, an SSL certificate (also referred to as a "digital certificate") is installed on a web server and serves two functions:
It authenticates the identity of the website (this guarantees visitors that they're not on a bogus site)
It encrypts the data that's being transmitted
Who may need an SSL certificate? 
Any individual or organization that uses their website to require, receive, process, collect, store, or display confidential or sensitive information. Some examples of this information are: 


logins and passwords
financial information (e.g., credit card numbers, bank accounts)
personal data (e.g., names, addresses, social security numbers, birth dates)
proprietary information
legal documents and contracts
client lists
medical records
Where can you get SSL certificates?
Probably the most important part of an SSL certificate is where it comes from. SSL certificates are issued by Certificate Authorities (CAs), organizations that are trusted to verify the identity and legitimacy of any entity requesting a certificate. The CA's role is to accept certificate applications, authenticate applications, issue certificates, and maintain status information on certificates issued. You may also be able to purchase digital certificates from a domain name registrar or website hosting provider. Talk to us, and we will be able to provide you with an SSL certificate for your website and organisation. You can purchase SSL certificates from us through this link which shows the available different SSL certificates.
What types of SSL certificates do you have?
RAPIDSSL® Certificates
RapidSSL® Certificates help you keep your customers' transactions secure with up to 256-bit data encryption and site authentication. Buy a certificate and speed through enrollment with automated domain control validation. Best of all, our SSL certificates are among the most affordable in the industry. We keep our costs down and pass the savings on to you. The price is Ksh2000.00 annually or $20. 
Order Now
RAPIDSSL®  Wildcard Certificates 
RapidSSL® Wildcard Certificates help you secure multiple subdomains with one low-cost SSL certificate issued to *.yourdomain.com. Protect your customers' personal data with up to 256-bit encryption. Automated domain control validation makes site authentication a breeze. At RapidSSL, we believe in providing the SSL protection you need at a competitive price. The price is Ksh14500.00 annually or $145
 Order Now
GeoTrust® QuickSSL® Premium Certificates 
Secure your website fast. GeoTrust® QuickSSL® Premium certificates are one of the quickest ways for you to start protecting online transactions and applications with SSL. With an automatic authentication and issuance process, it takes just minutes to get your QuickSSL Premium SSL certificate. After that, managing and renewing your certificates is a snap. With GeoTrust, you get inexpensive SSL without sacrificing convenience, choice, or reliability. The price is Ksh6583.00 annually or $65.
Order Now

GeoTrust® True BusinessID SSL Certificates
Business-class SSL—only better. When it comes to selecting SSL security for your business, you have a lot of choices. With GeoTrust, the decision is easy. GeoTrust® True BusinessID SSL certificates let your customers know that your site is trustworthy and that you take their security seriously enough to get your certificate from a globally trusted certificate authority. The price is Ksh8250.00 annually or $82.
Order Now
GeoTrust® True BusinessID with EV (Extended Validation) SSL Certificates
Make a strong security statement with the green address bar. GeoTrust® True BusinessID with EV (Extended Validation) is our premium business-class SSL security product, visually confirming the highest level of authentication available among SSL certificates. The green bar says it all. Web site visitors really notice when the address bar turns green in their high-security browsers and the organization field starts to rotate between your business name and GeoTrust. The price is Ksh14916.00 annually or $150.
Order Now
GeoTrust® True BusinessID Wildcard SSL Certificates
Simplify certificate management with the convenience of a Wildcard certificate. GeoTrust® True BusinessID Wildcard certificates allow you to secure multiple subdomains on a single certificate, reducing management time and cost. Whether it's your company's home page or your mail server's hostname, protecting sensitive information is your goal — and it's our goal too. The price is Ksh36583.00 annually or $365.
Order Now
Symantec Secure Site SSL Certificates
Get cost-effective protection and industry defining strength. From the first name in security. Protect your non-transactional and/or internal sites with up to 256-bit encryption. Without spending any more than you have to. The price is Ksh27416.00 annually or $274.
Order Now
Symantec Secure Site Pro SSL Certificates
Strengthen your entire site's security with ECC encryption and proactive vulnerability assessment. Protect your transactions, data and communications with ECC, RSA and DSA algorithms for the strongest encryption you can get. The price is Ksh66583.00 annually or $665.
Order Now
Symantec Secure Site EV SSL Certificates
Add the power of assurance to your sites and security, with visual reminders that every second of every visit is protected. Give your visitors visual assurance that their transactions are protected with RSA and DSA algorithms. All with one certificate. The price is Ksh66583.00 annually or $665.
Order Now
Symantec Secure Site Pro EV SSL Certificates
Combine the most advanced encryption algorithm with visual assurance cues, for confidence without question. Protect your customers with up to 256-bit encryption and 3 algorithms—while providing visual proof that they're really on your site. The price is Ksh99916.00 annually or $999.
Order Now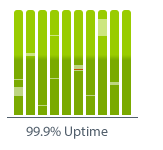 Maximum Server Uptime
Server uptime is critical for all businesses - consider it the heart beat of hosting your business. File and databases servers, email and web servers are an indispensable part of most business processes, and downtimes have direct negative effects on productivity, sales, employee and customer satisfaction. That's why ensuring the maximum server uptime is so important to us - we want to make sure your business processes are running healthy so your customers are happy.
By trusting us with your business needs, we promise you a 99.9% uptime on any services we provide, outside of any standard maintenance we may provide.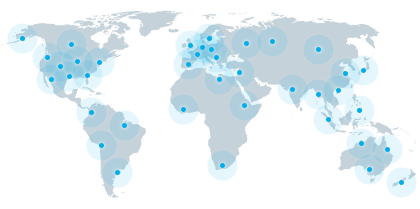 World Wide Data Delivery
Our services are powered by hundreds of servers and data centers located all over the world, so you can rest easy knowing that customers can access your website from anywhere. In addition, we provide monitoring tools to provide you with expert analytics - website traffic is an important step in improving your site's efficiency and popularity, as well as keeping track of where your visitors are coming from, what time of day they're visiting you, and how long they're staying. Our dedication to a global marketplace extends to domain registrations, as we offer the most popular TLD's for registration.
Our dedication to customer support reaches across the globe as well. We are here to help you with your hosting in any way possible, and you can reach us via phone, email, or live chat.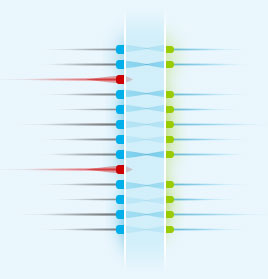 Top Tier Security
Rest easy knowing that we provide 24/7 security monitoring and DDoS protection. You take protecting your customer's data seriously, and so do we. Our security team and safeguards are on the job all day, every day to provide the level of security needed in today's digital age.
A wide range of security tools are at your disposal, including SSL certificates, firewall configuration, security monitoring services, VPN access, and more.